Do good

.
Be great as an OHA

.
Annual salary range: £39,000 to £42,000
Experience a rewarding clinical career

.
Are you an Occupational Health Advisor who wants to continue helping people but needs a better work life balance?
At Maximus, you don't need to compromise. Join our Health Division and enjoy a great work-life balance, enhanced salary and training and development opportunities to help you take the next steps in your career.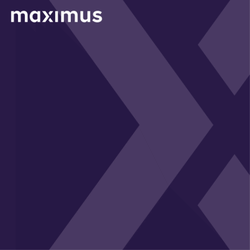 You'll help us deliver holistic corporate health and wellness programmes that enable organisations to promote and maintain the physical, mental and social wellbeing of their employees.
The specifics of your role will depend on the client you're assigned to support, which could vary across a wide variety of sectors.
Day-to-day, you'll be responsible for a variety of duties including sickness absence, management and health screening, to health surveillance and the delivery of vaccination programmes. Every day will pose new and different challenges as you continue to learn and progress, with opportunities also to work on health promotion campaigns and even travel health advice.
What we look for

.
Our Health Division colleagues work with the highest levels of integrity and proficiency to help support our belief that a healthy and productive workforce is critical to business success.
You'll need a diploma in Occupational Health with 2 + years amount of experience. If you're proactive, keen to learn and have excellent oral and written communication skills, you'll make a great addition to the team.
What we offer

.
We provide flexible working options which work for your lifestyle.
Our roles vary with full-time homeworking, part-time homeworking or full-time site-based opportunities available.
Salaries for OHAs are variable, with scales ranging from £39,000 to £42,000.
Ready to take the next step in your career

?
Complete the form below to discuss a clinical career at Maximus and a member of our Clinical Career will be in touch to discuss our vacancies, answer any questions you have and fast-track your application.